THE


'NEW DEAL' FOR JERSEY
If Reform Jersey leads the next government, we will propose a Common Strategic Policy based on these three priorities:
Create a More Equal Society

Prepare Jersey for the Challenges of the Future

Restore Government Accountability and Democracy.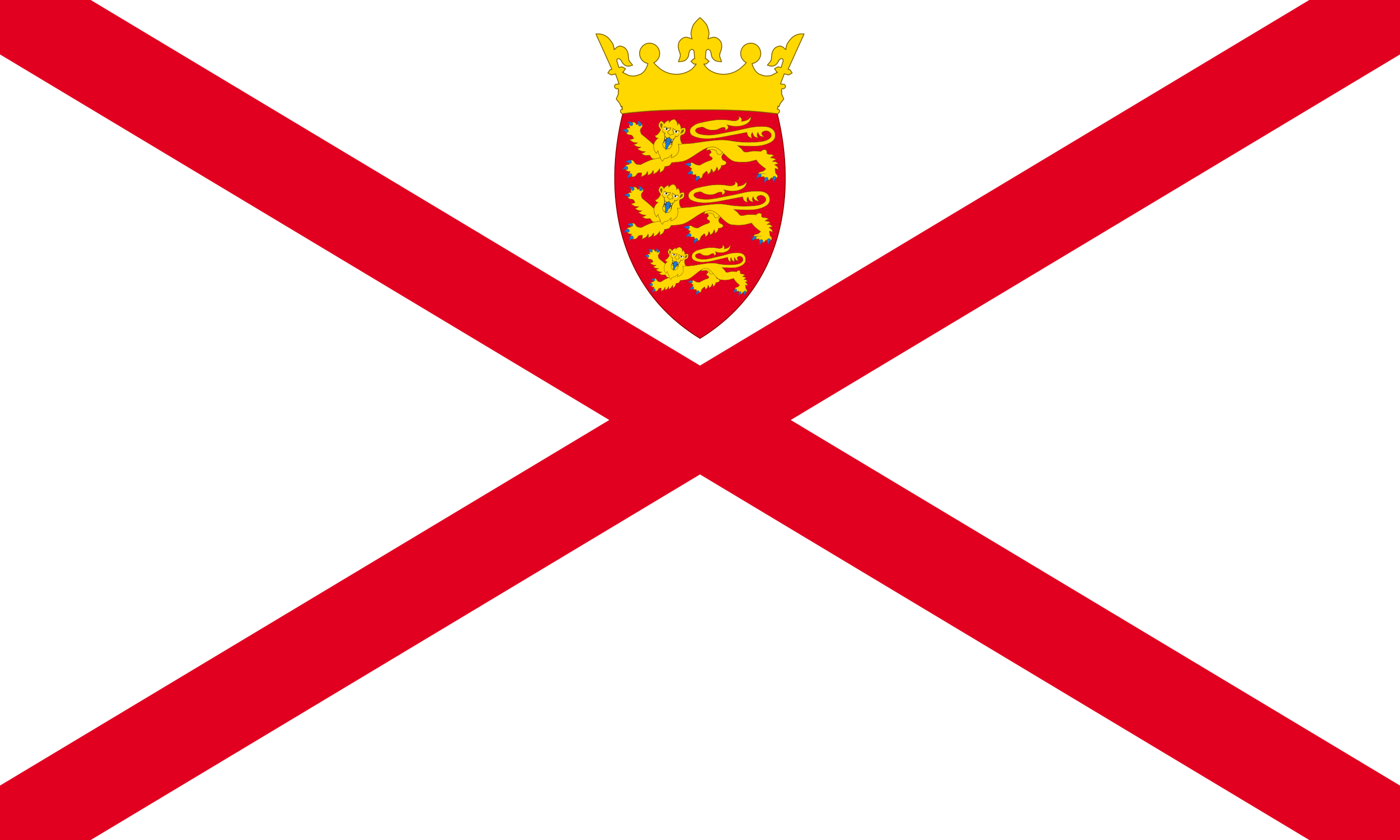 A better Jersey is possible.
We must not squander this opportunity to bring about a future for our Island which we can have confidence will deliver us all better lives. We need a 'New Deal' for Jersey. Together we can achieve this.
At this election, Reform Jersey will be presenting our vision for a Jersey that works for everyone. As we come out of the Covid pandemic, we cannot simply go back to business as usual. Our manifesto proposes a 'New Deal' for Jersey, based on equality, sustainability and accountability.
With a strong Reform Jersey team representing you in the States Assembly, we can play a key role in setting the government agenda for the next four years.
On 22nd June, I hope you will put your trust in us so together we can deliver a better future for Jersey.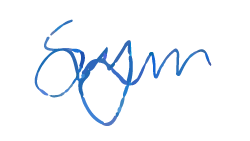 Sam Mézec
Leader, Reform Jersey
---
Fact Check - How States Members Voted on Important Issues
Find out how States members vote on issues that really matter to you using our online tool .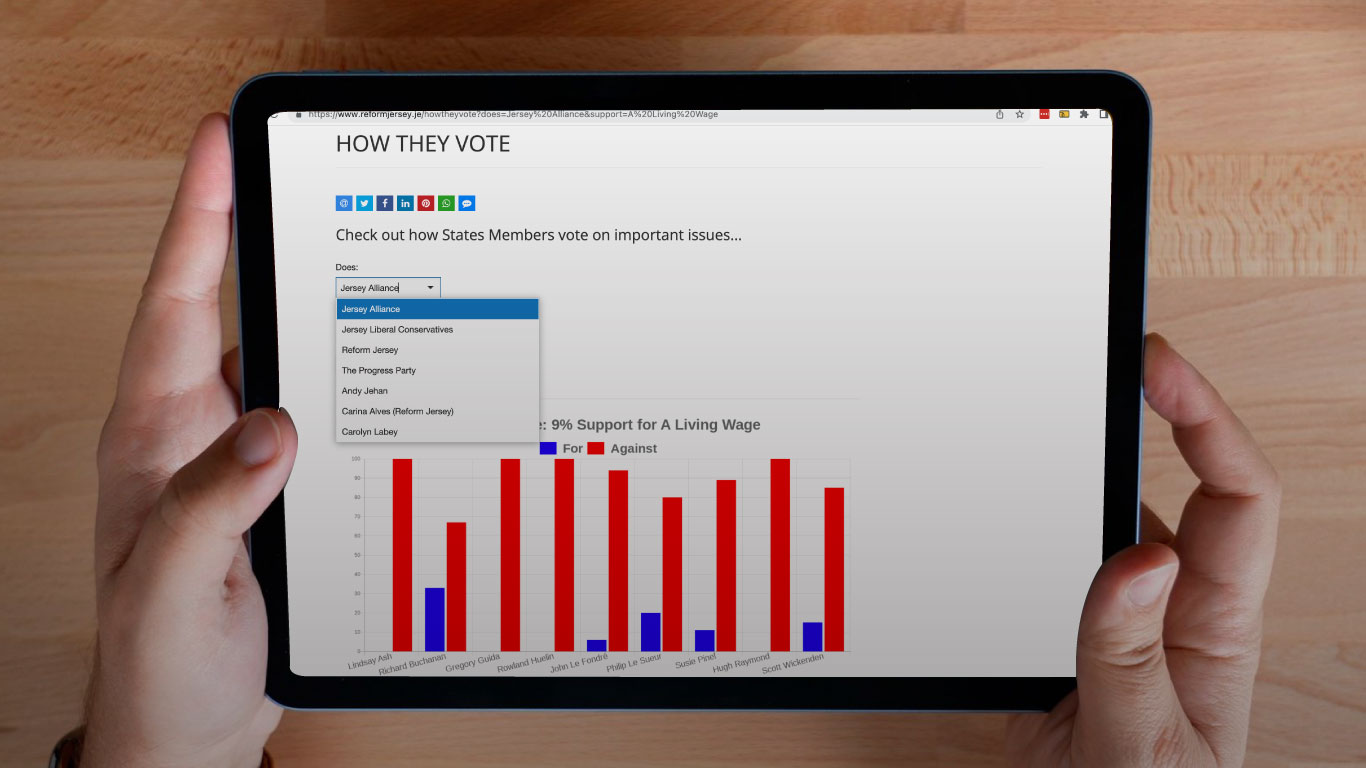 Our Values
Reform Jersey is a social democratic party which stands for social and economic justice.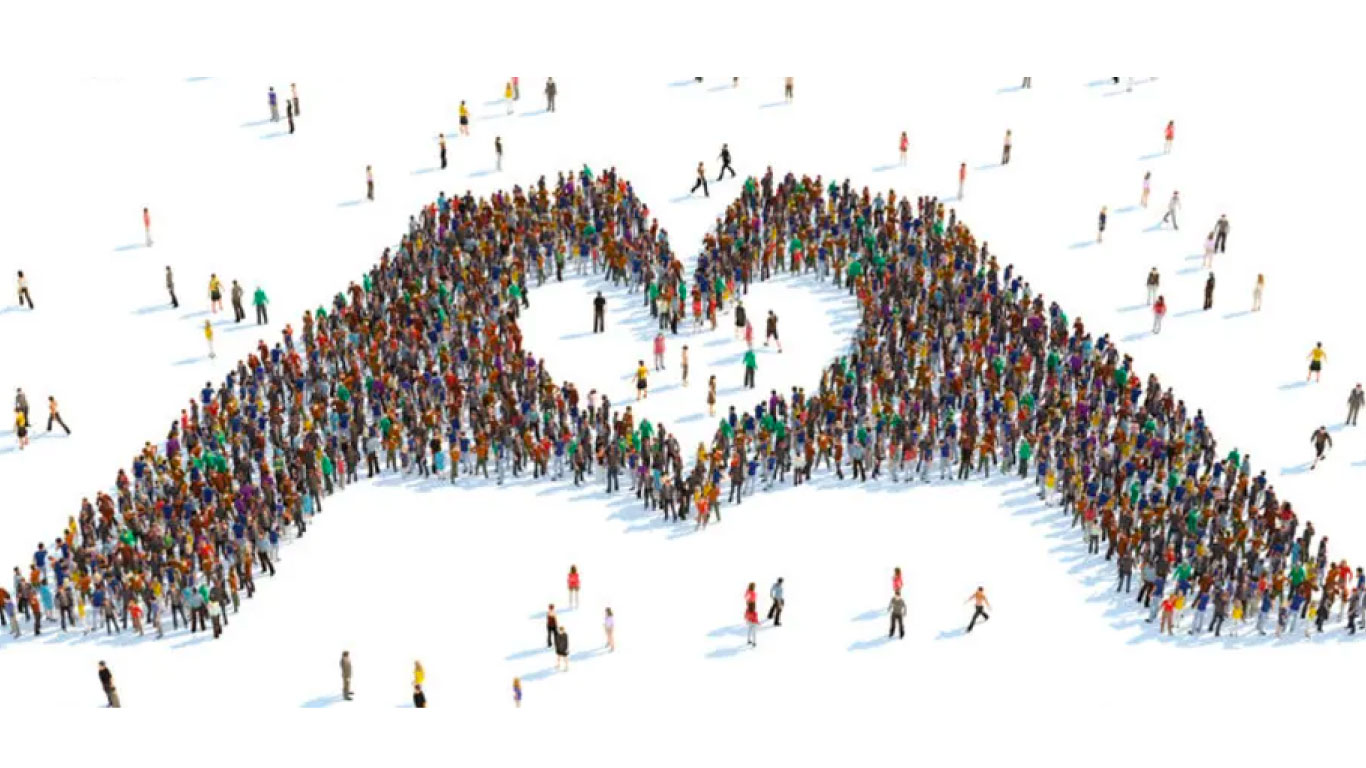 We believe that it is through our shared endeavour that we can create an environment in which everyone can achieve their potential, irrespective of their race, religion, gender, sexual orientation, disability or social background.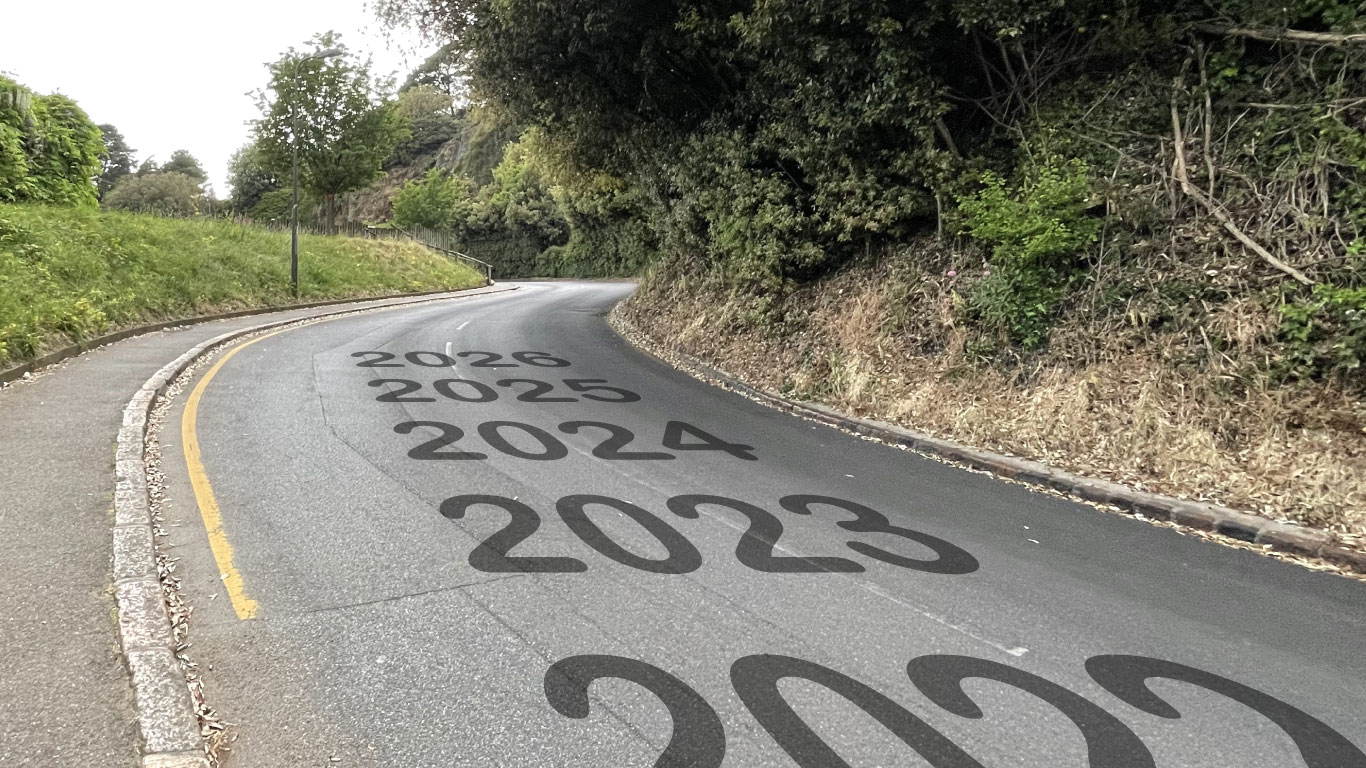 We believe in speaking up for the vulnerable and encouraging those with aspiration. We wish to see Jersey prosper in a manner that will improve the wellbeing of all current and future citizens.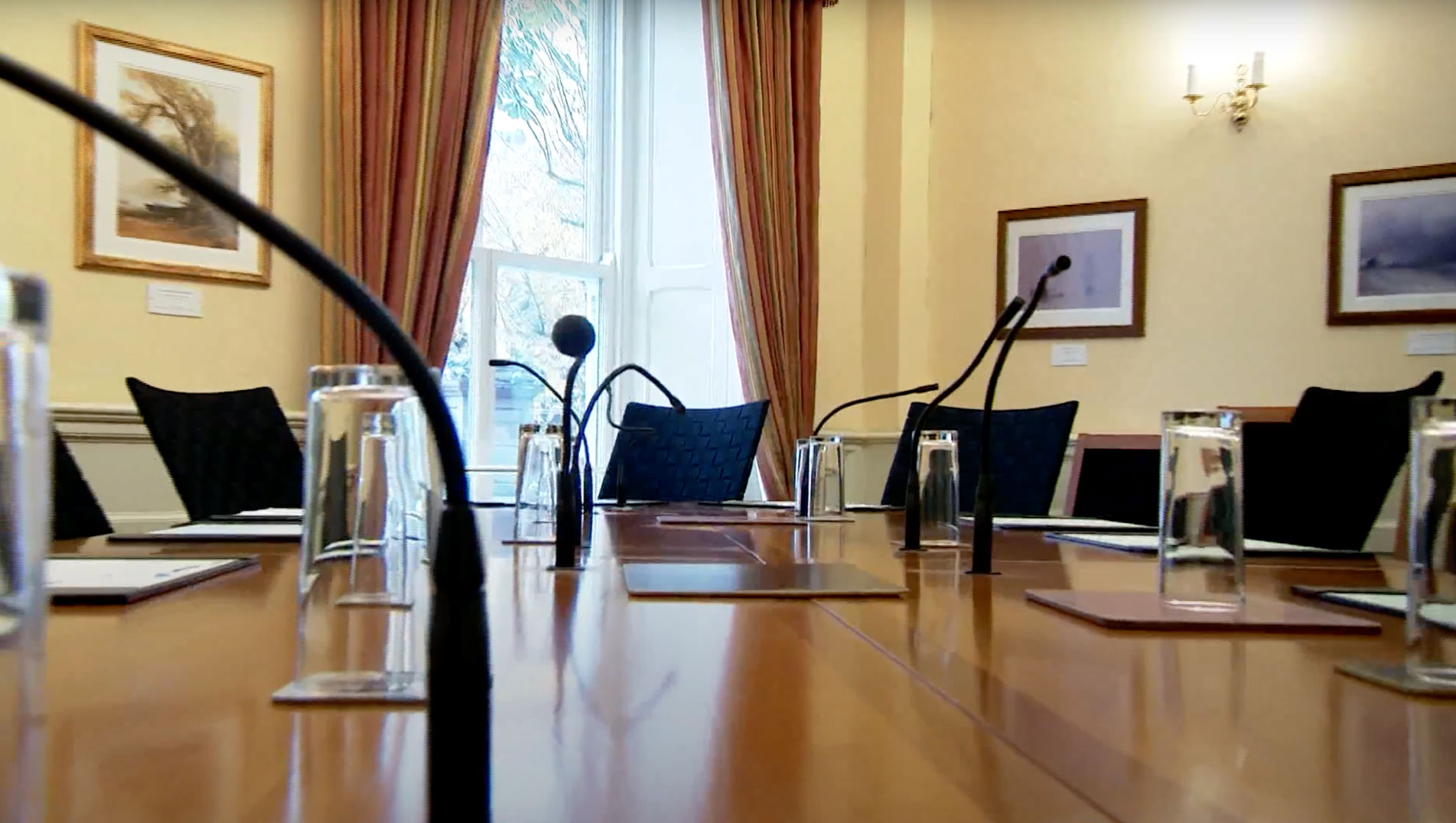 We believe that Jersey's strengths can be harnessed by a progressive government to deliver a society where we can all thrive.
Create a More Equal Society
Equality is the core principle which inspires Reform Jersey's politics. If Reform Jersey is elected to the next government, we will ensure that it is at the top of the policy agenda for the next four years.
Under successive governments, Jersey has become a more unequal society. Whilst the number of millionaires has multiplied, the number of Islanders living in relative poverty has increased. Foodbank usage has gone up. Real terms earnings have been frozen for a decade. Many Islanders are considering leaving Jersey because the cost of living has left them without hope that they will ever see their standard of living improve.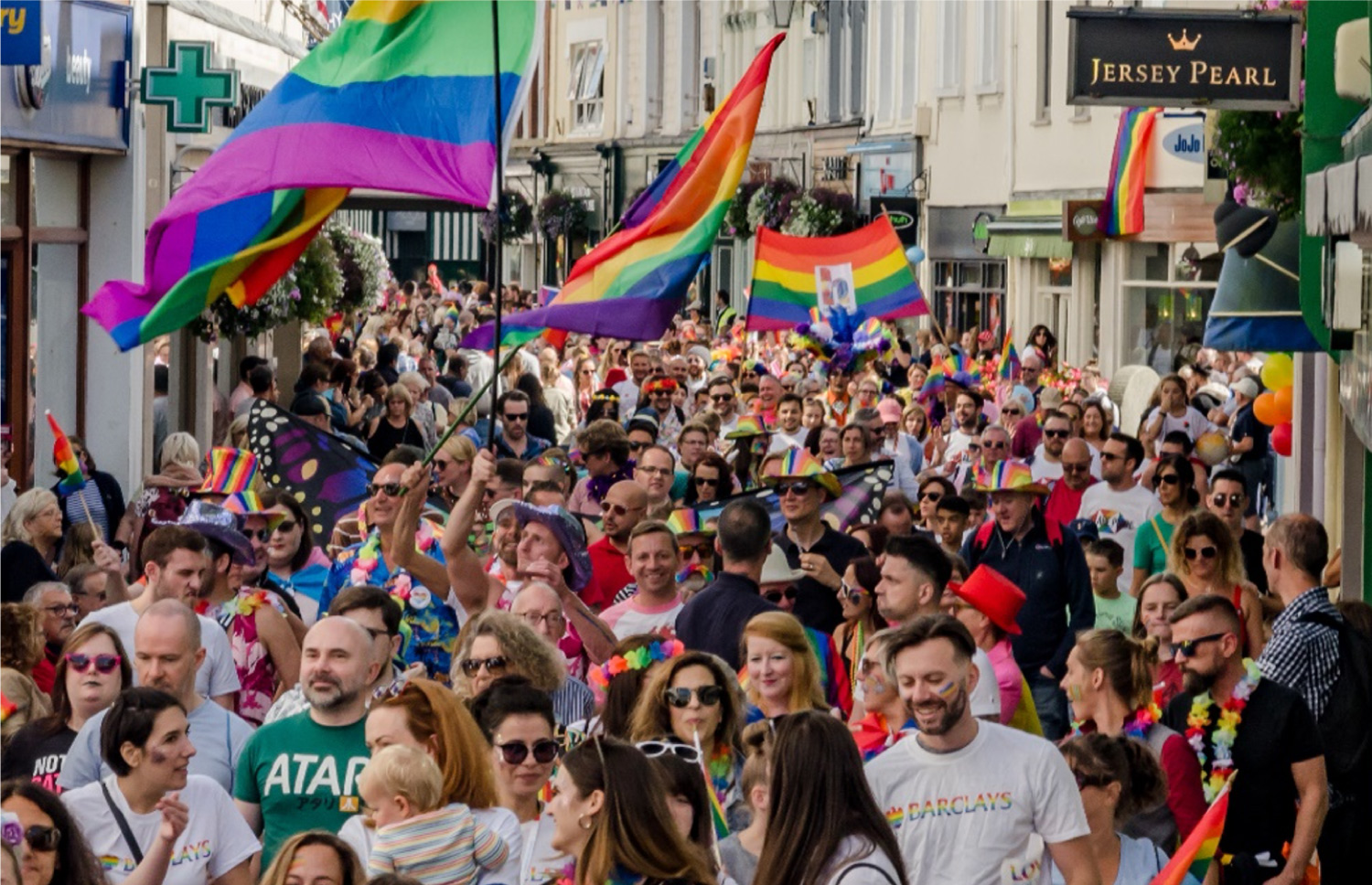 Prepare Jersey for the Challenges of the Future.
Our future prosperity is not inevitable. It can only be secured by governments taking the necessary decisions to secure it. Reform Jersey wants to ensure that the next government takes the necessary action to get Jersey prepared to meet these future challenges. The response to the pandemic has shown what is possible. Jersey can be nimble and react quickly when it is essential. We should use this same mobilisation of efforts to resolve the other challenges we are facing.
Restore Government Accountability and Democracy
A fundamental part of the 'New Deal' approach which Reform Jersey advocates is to put more power in the hands of ordinary citizens to determine how their community is run. We believe that a more democratic and accountable government system is more likely to lead to improved standards and better-quality decisions being made.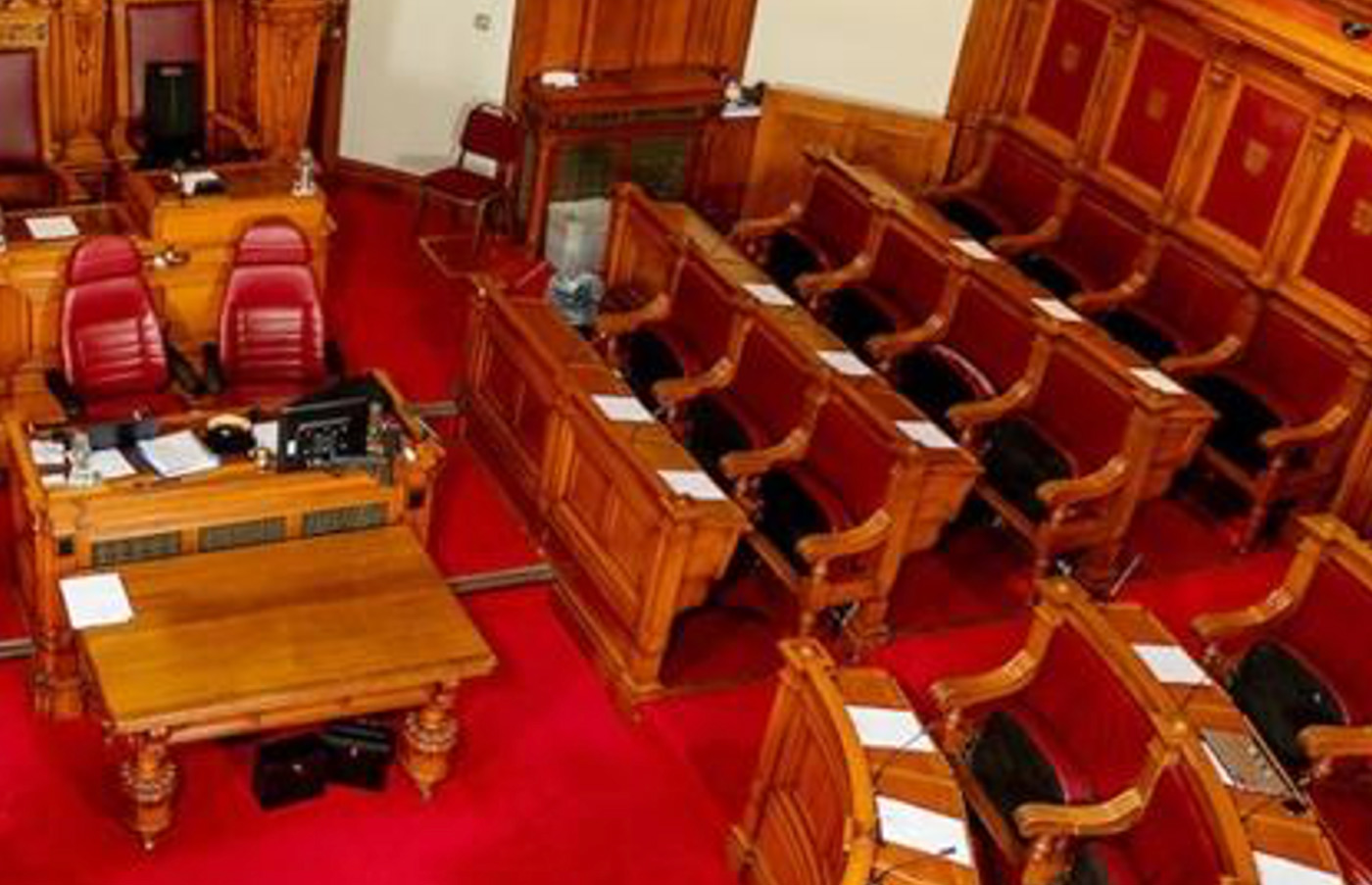 St. Brelade
Nigel Jones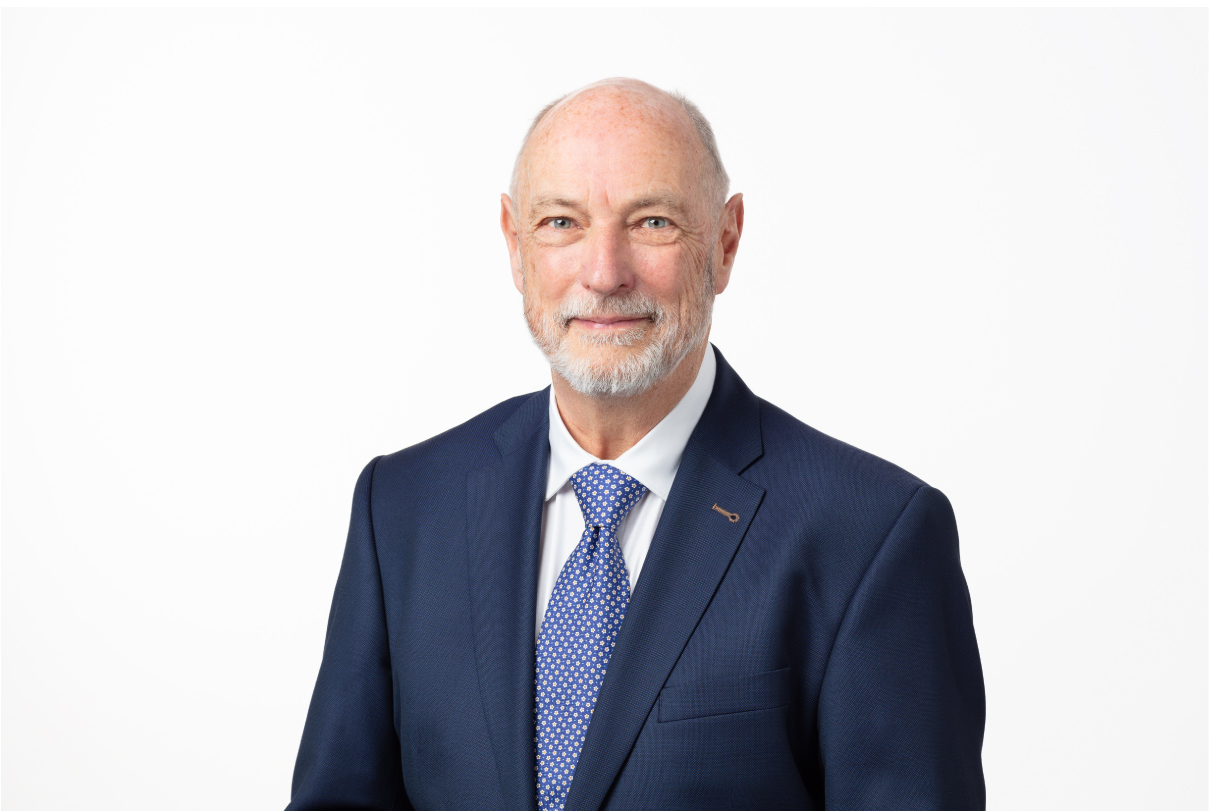 I was born in Jersey and am delighted to be standing for election as a Reform Jersey candidate in St Brelade, where I grew up and currently live.
I went to La Moye School and De La Salle College, followed by a degree in Electronics in 1975. I worked in electronics factories and in control system design and sales in England, then came back to Jersey in 1987 and taught Science and Technology at De La Salle for twelve years.
I am a big believer in lifelong learning. In 2000 I went back to university and gained a master's degree in Applied Computing. Back in Jersey, as a self-employed software developer, I spent nearly a decade designing and writing software for local businesses.
Community involvement
Concerned about ecology and the environment, I started the environmental group Jersey in Transition in 2010. With over 2,000 members, JiT's focus is to help Jersey transition to become much less dependent on oil and gas.
Reducing our dependency on fossil fuels has never been so important. Fuel and gas prices are soaring, and many islanders are struggling with the cost of living crisis.
The ways we deal with these environmental issues cannot be separated from the many social issues that we face in the Island.
Key issues
I especially share Reform Jersey's policies in the following areas:
There is a housing crisis that threatens Jersey's future. We need to protect and support those who rent and those who wish to buy homes locally.
Healthcare is too expensive for many families. We need to reduce waiting times for routine procedures and make GP visits cheaper and eventually free for those who need it.
Many suffer from insecurity caused by low wages and the gig economy. I support raising the minimum wage to a living wage.
Taxes need to be more progressive and fair. Charging GST on food and essential items hits the least well-off and I support its removal. People should pay tax according to their ability to contribute, instead of the burden falling increasingly on low and middle earners.
Buses are too expensive and too infrequent on many routes. Cycling is considered too dangerous by many. There is insufficient provision for those with mobility problems. Our whole transport system is in need of improvement.
We need to look after our wild places, seaside and farmland better. We can and should provide more good food for local markets, and more space for our wildlife to thrive.
For further details on the above please see our manifesto at www.reformjersey.com
In Summary
We need representatives in government who understand the needs of ordinary people, and the demands of a rapidly changing world. We need people in the States who will work together to achieve fairness for all. We need a just transition into a greener, cleaner, fairer future that will allow us, our children and our grandchildren to be healthy and to thrive.
Monty Tadier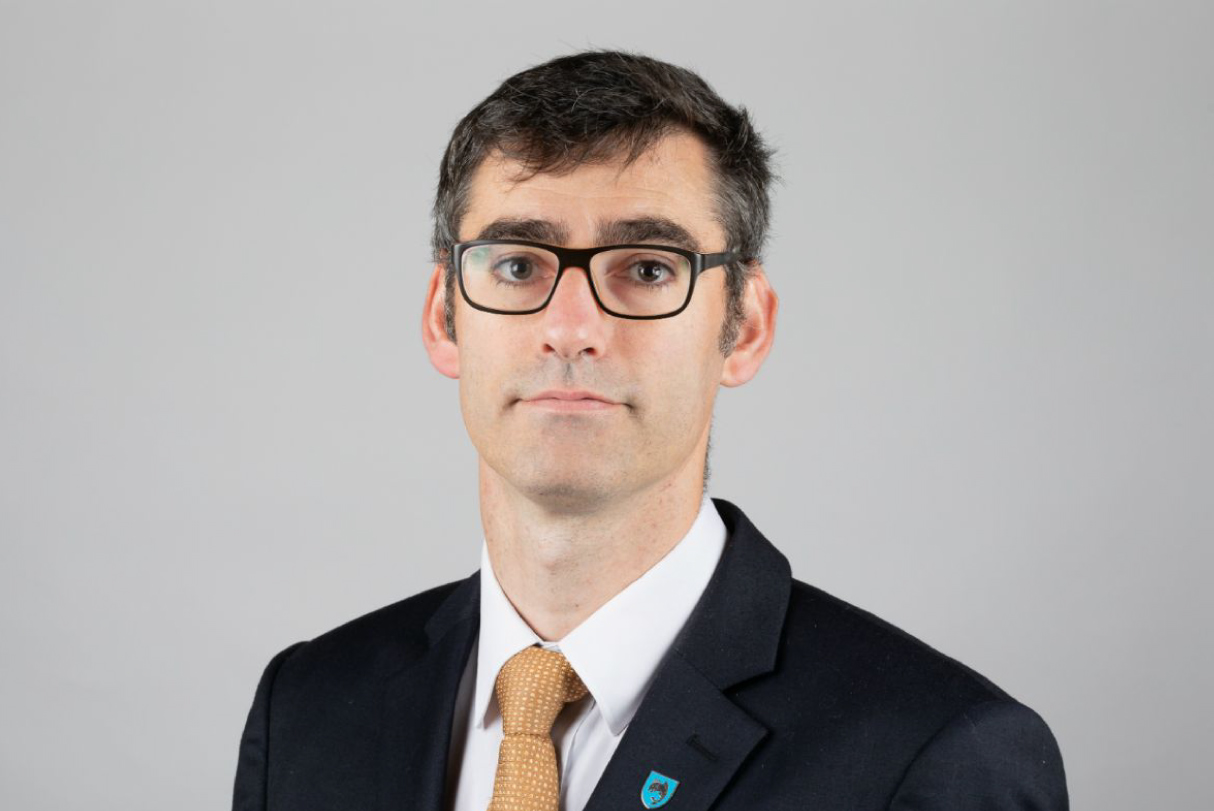 It has been my privilege to serve as a St Brelade deputy since 2008. In that time, I have always sought to be an active and accessible constituency representative, holding regular surgeries and being a strong voice for the community.
In my 14 years in the States Assembly, I have worked in scrutiny and in government. In all these roles, I have demonstrated the ability to work effectively and collaboratively, both with party colleagues and the wider membership.
You will shortly be electing representatives who will form the next government. It is important that the island chooses candidates who are not just able to deal with parish matters, but who have demonstrated effective leadership, and are also able to deal with important islandwide and international issues.
Track Record
Below are some of my achievements of the past 4 years. I have:
Secured permanent and sustainable funding for the Culture, Arts and Heritage sector. We are now starting to see the fruits of that investment.
Established the Corn Riots Festival, (28th September) as an annual event including a one-off public holiday in 2021 (watch this space)
Championed Arts and Heritage in all its forms, including Jèrriais
Chaired the French Festival
Represented the Government and the States Assembly at various international summits and conferences relating to Culture, Languages and Multilingualism.
It has been a pleasure to work in this area of politics, which I am passionate about. I wish to continue this work in the future to develop and promote Jersey's unique cultural identity at home and abroad.
In the area of Healthcare, I have:
Worked with oncology patients, medical experts and the Health Minister to explore options for the on-island provision of Radiotherapy.
Changed the law to allow GPs to prescribe medicinal cannabis for those who need it. I have heard many personal accounts of how this has transformed people's lives who would otherwise be living with unbearable pain and suffering.
Advocated for the rights of elderly and vulnerable residents in care settings, and their families, over the COVID pandemic.
Health is the great leveller. I am proud of our frontline workers, but there are urgent issues to address in healthcare, including reducing waiting times for operations and making access to GPs much more affordable. I am committed to action in both of these areas.
In terms of island infrastructure, I have:
Amended the island plan to include a masterplan for the regeneration of Les Quennevais and surrounding areas.
Opposed plans to put more dense development in St Brelade
Agreed cross party support for a form of empty property tax for long-term vacant residential properties.
Implemented through fares for easier and cheaper bus travel.
In this next term, I will push for greater investment in the Quennevais area, including proper consultation with residents and a masterplan.
I will support measures to address the high cost of living for islanders, especially pensioners and those on fixed incomes.
In addition, Healthcare, Housing and Heritage, will be my priorities.
St. Clement
Ken Addison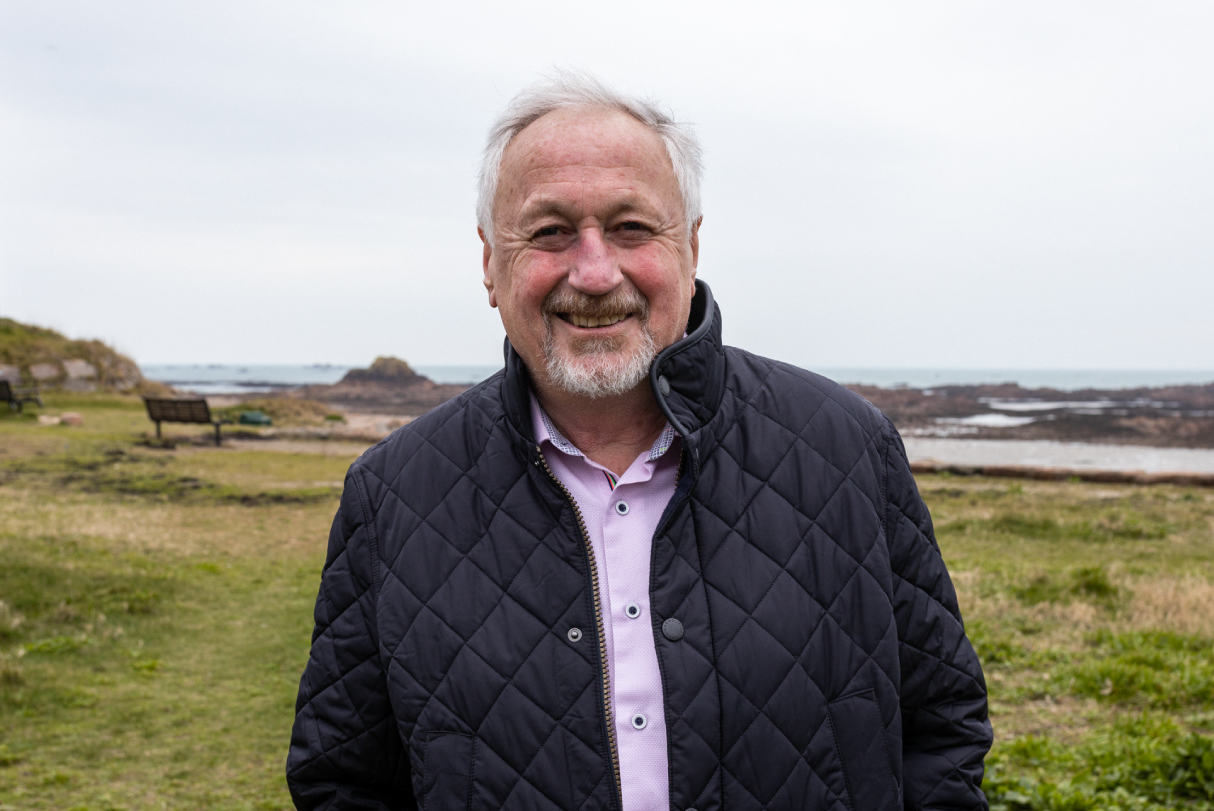 Let me introduce myself, I am Ken Addison, and I will be standing as a Reform Jersey candidate for Deputy of St Clement. I moved to the Parish in 1983 with my wife Linda and we have two grown up children. We have lived in the same house in Pontorson Lane ever since.
I joined the Royal Air Force on January 6, 1966 aged 16, and served in UK, Maldives Islands, Singapore, West Germany and one tour of duty on active service in Norther Ireland in 1971 at the time of 'Bloody Sunday'. On leaving the RAF I became the Senior Computer Programmer for a large electronics company then moved to Jersey in September 1975 to join the newly created States of Jersey Computer Service Department. Joined Royal Trust as Computer Supervisor in 1980; left to become Head of Systems at a leading Merchant Bank in 1982 where I rose to head the Management Services Division with responsibility for: Computer Services, Internal Control, Management Accounts, Personnel & Administration and Support Services a total of 53 staff. A keen footballer in my youth I represented the Royal Air Force, Jersey and the Channel Islands.
Having retired from full-time employment in 2014 I have become increasingly concerned about the centralisation of power in a few hands. Working families are, it seems to me, being viewed and treated by those with power, money and influence, as an irrelevance, as second-class citizens who's needs, and aspirations are to be ignored.
Following my retirement, I have been active in the Parish; as well as supporting vulnerable islanders through the Parish Support Team, I helped found the St. Clement Environment, Infrastructure and Housing Group which successfully campaigned to protect the five green fields in the parish from development. I have assisted islanders struggling with debt and poverty with budget management via Christians Against Poverty, and supported residents of the Little Sisters of the Poor with my therapy-trained dog, "Milo"
St. Saviour
Raluca Kovacs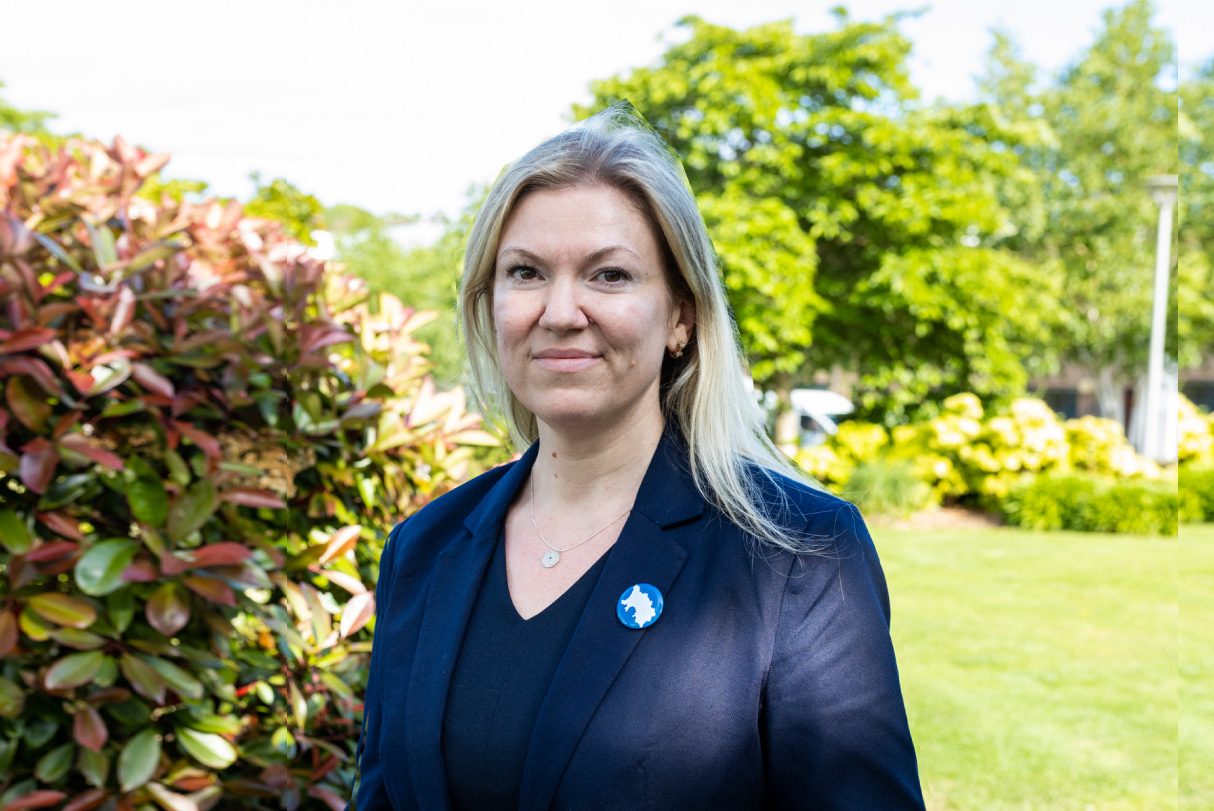 I am standing for election with Reform Jersey, as I am eager to make a positive contribution to our Island.
I live in the parish with my husband and two young daughters, where we also run a popular restaurant located in Howard Davis Park.
I am British Romanian and have advanced qualifications in business, management, finance, accountancy, project management and experience of working in Public services.
Over the last few years I have been actively involved in the Community as follows:
Chair of Romanian Association in Jersey
Co-chair of HSBC Diversity and Inclusion
Mustard Seed Jersey
Breastfeeding support within UNICEF Baby Friendly Initiative alongside Family Nursing and Home Care
Input into the Education Language Policy and Family Friendly Law 2020
Finalist for the JEP's 'Community Champion' Award 2019
Winner of 'Our Stars' public service 'Community Champion' Award 2021
As a working mother with a young family, I understand and experience first-hand the problems caused by our soaring cost of living. With 25% of children and over a third of pensioners living in poverty, I support the measures that Reform Jersey will take to improve people's lives, such as removing the GST from essential items like food, and tackling the housing crisis.
There are no quick fixes to housing availability and affordability, however, we could make a start by preventing investors from outside the Island from buying flats on new developments and ensuring the existing accommodation is fit for purpose and secure.
I am against housing development on green-fields and agricultural land. More effort should be put into making the agricultural sector more viable and sustainable whilst adapting to modern environmental practices, to ensure we do not lose this important part of our economy.
By supporting the promotion of "Caring as a Career" within the Community, those over 65's, who need support to live independently, would get tailored care provided by a well-paid and skilled workforce.
Reform Jersey is committed to providing healthcare which is timely, high-quality, available and affordable at the point of need for all.
We need to improve our education system and better support its staff, to allow all children to reach their full potential and provide better welfare and life-long learning.
We can do more to create safer routes to schools, with less traffic. I would work with others in the Parish, as well as schools, parents and students to encourage children to walk or cycle to school. I recognise that there are no easy solutions; however, I will try to make improvements for residents.
Population, Diversity and Inclusion: we should celebrate and make use of our Island's cultural diversity and the varied skills this provides and see its diversity as an opportunity, not as a burden.
I have a strong work-ethic, cultural awareness and a lot of common sense. I am family- orientated and, if elected, I will work hard on your behalf to serve the Parish's best interests.
St. Mary, St. Ouen & St.Peter
Helen Evans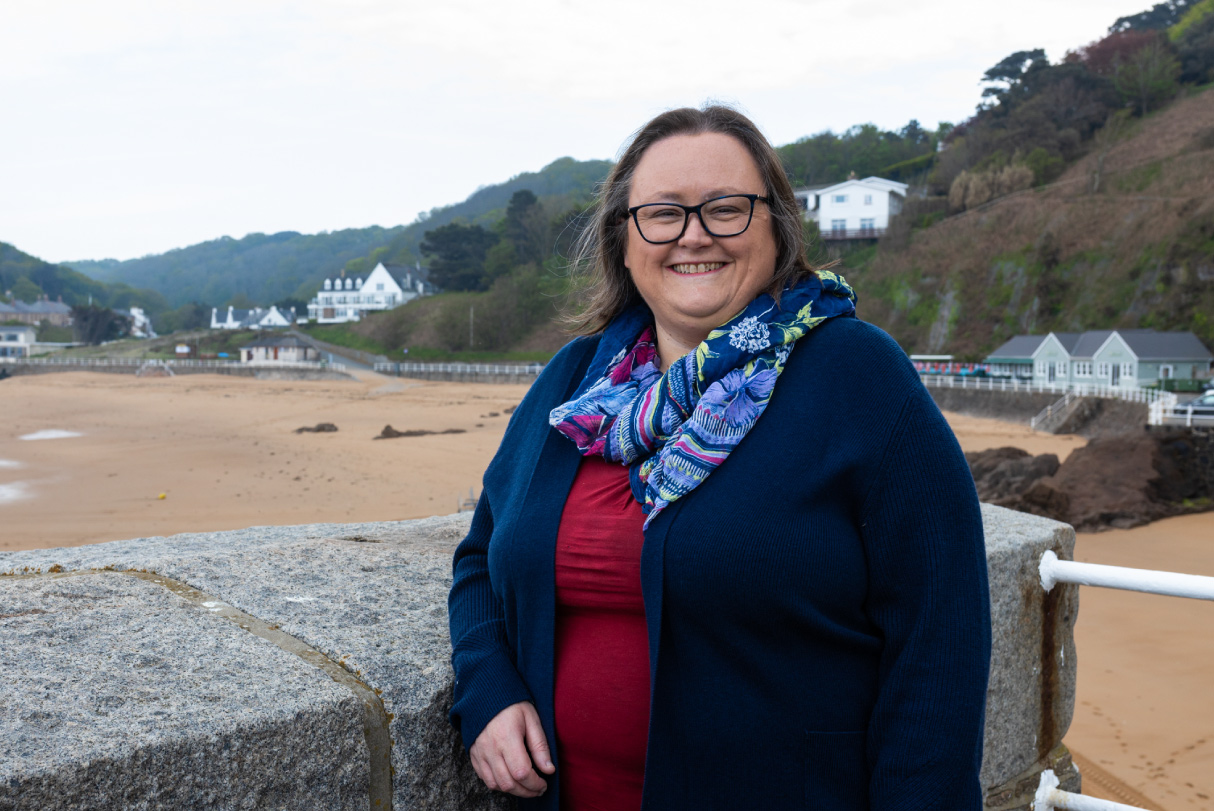 I am standing for election because I believe that my professional experience as an accountant and a lecturer has given me a strong skillset that equips me to be an effective Deputy representing you, the people of this part of the island, where I grew up and where I now live.
My professional background
My training as an accountant at the National Audit Office (2007-2010) gave me an in-depth knowledge of the management of public money in the UK. In 2011 I joined Moore Stephens in London and worked for five years, in various roles from Audit Senior to Senior Manager, on international public sector audit and consultancy engagements, including the audit of procurement processes, mainly on behalf of the European Union and United Nations. I managed and led culturally diverse teams working in a variety of countries, including teams working in French in France, Belgium and Haiti, and was responsible for drafting and reviewing reports in both English and French.
I returned to Jersey in 2018 to take up a post as Finance Operations Manager for Ports of Jersey based at Jersey Airport and left that post in October 2021 to spend more time on my Open University work teaching mathematics and statistics.
A Reform Jersey candidate
I am delighted to have been selected as Reform Jersey's candidate. I believe that we need to work for a fairer and more equal society in our island. As we emerge from the disruption of Covid, we have an opportunity to build a better society for the future - a more cohesive society in which people can flourish. We must recognise the value of work that contributes to the common good and ensure people are fairly remunerated. We need public services fit for the twenty-first century and to regain people's trust in public services where that has been lost.
I have been very impressed by the effective teamwork of the five Reform Jersey Members in the previous States Assembly and I am convinced that it is as a Reform Jersey Member, not as an Independent, that I could most effectively represent you in the States of Jersey. If elected, I would work to honour the commitments set out in our manifesto at www.reformjersey.je to create a more equal society, prepare Jersey for the challenges of the future and restore Government democracy and accountability.
Our district - St Mary, St Ouen and St Peter
I believe that the new electoral system is fairer and more democratic than the previous system because it comes closer to giving all islanders an equal vote, but I know many feel a sense of loss that there will no longer be a deputy for each parish. I can assure you that I will be equally committed to representing the parishioners of all three parishes if elected.
St. Helier North
Trevor Pointon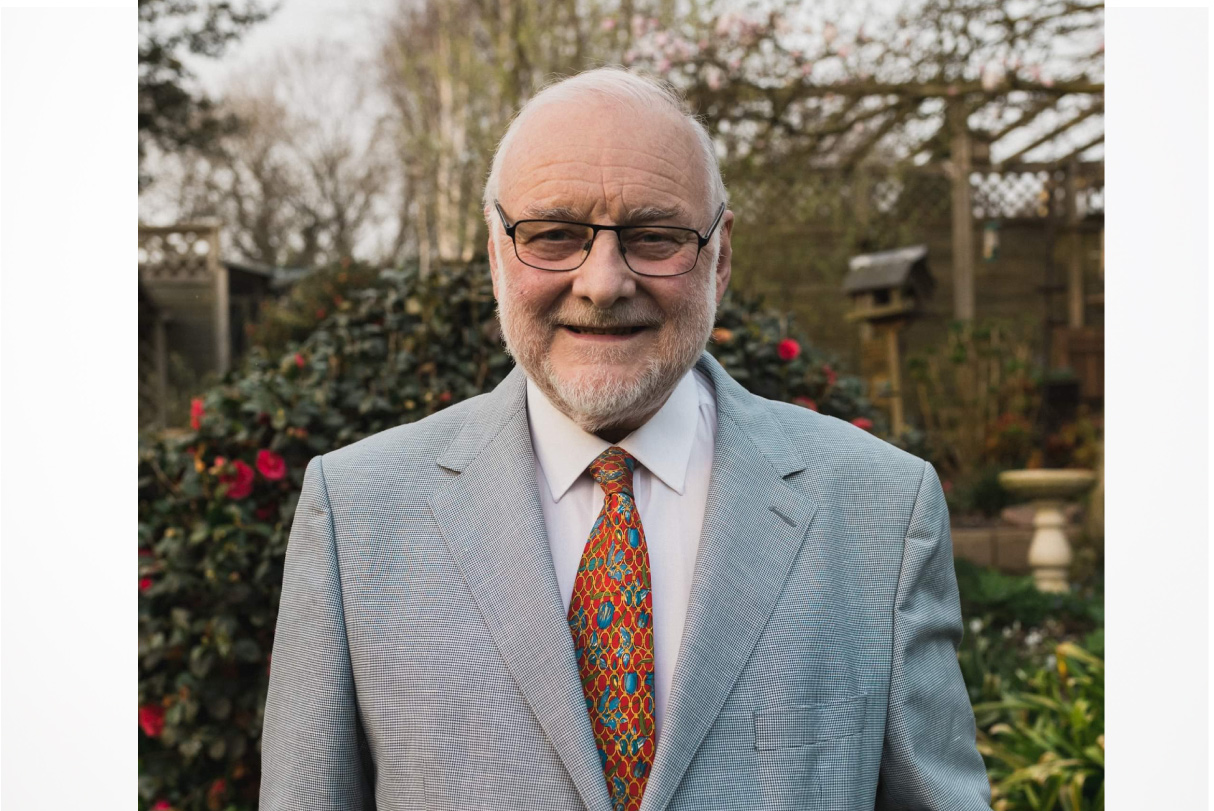 I have served as a States Deputy representing the Parish of St John since the election in May 2018, and my motivation for standing then, as now, was to improve services within the parish and make a difference for people and their families.
Before moving to the island in 1990 I was a Health Service Nurse Manager, then a Management and Commissioning Consultant to businesses setting up Residential and Nursing Homes in the private sector.
I continued this work in the Island, managing a Nursing Home and then commissioning a Residential Home. In the mid 90s I became the General Manager for The Shelter Trust, moving back to clinical practice at the Jersey General Hospital in 1999. I retired from civilian employment in 2013.
Whilst managing Mental Health Services in Cambridge, I successfully applied to join the Army Medical Services Reserve, and was commissioned in 1979, retiring from the role in 2006, having attained the rank of Major.
In March 2004 I was mobilised to serve with the Army Medical Services in Iraq, returning in November, when I was elected Honorary Police Centenier, a role that involved dealing with offenders at Parish Hall Enquiries and presenting cases in the Magistrates Court. I held this office for 13 years until elected Deputy in 2018.
My training and work in Health Services have given me an understanding of a broad spectrum of people from a diverse range of backgrounds. I have an acute sense of the need for social justice and my experience has proved invaluable in the roles that I have undertaken within the States. In my term of office I have played an active part in the process of scrutinizing Government as a member of two panels, Health and Social Services, and Education and Home Affairs. In addition, I was a member of a panel reviewing progress with the development of children's services in the wake of Jersey''s Historic Child Abuse Enquiry.
In December 2020 I was appointed Assistant Health Minister and also Assistant Children's Minister with specific responsibility for mental health in both roles, as the Island's Child and Adolescent Mental Health Services fall within the remit of the Children's Minister.
During my current term I have been able to assist a significant number of people in the parish, and island wide, to resolve issues they have encountered as service users. There has been considerable additional investment in mental health services with a measurable improvement in their delivery, but there remains a long way to go.
Given that, in advance of the forthcoming election, a number of independents decided to form political parties, I chose to align with Reform Jersey, given that I share their aspirations for a more just and equal society. I am seeking election in St Helier North as the needs of the residents are similar to those in my current parish but I feel I can do more to support those in St Helier.
St Helier Central
Carina Alves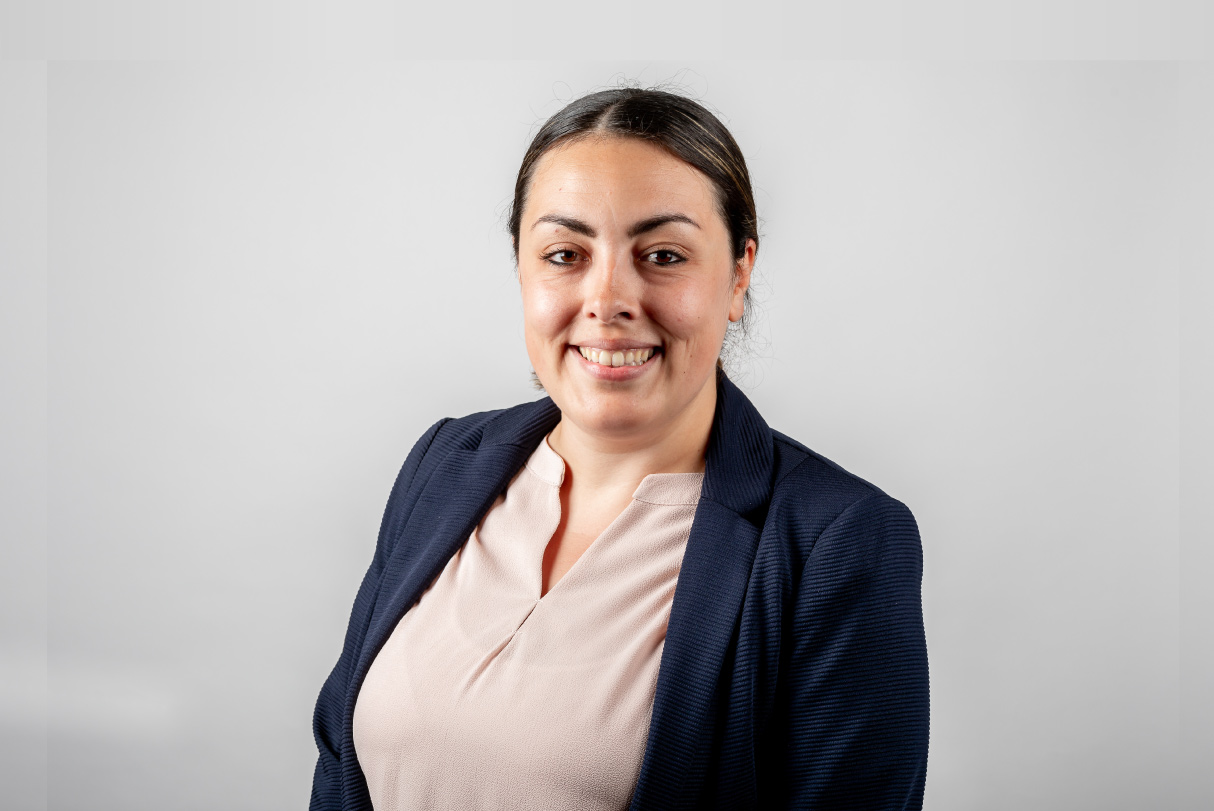 Islanders' health, both mental and physical, continues to be a real issue. Understanding that factors such as unaffordable housing and inadequate work conditions, can all have an impact, so it is vital to have a holistic approach - improving access to our health services as well as ensuring adequate, safe and affordable housing and job stability need to be priorities.
In this last term, I succeeded in getting the government to agree to set up a compensation scheme for people suffering from Mesothelioma after contact with asbestos. I also bought forward proposals to make GP appointments free for children aged between 4 and 17-years-old. Unfortunately, this was rejected by the assembly.
If re-elected, my first steps would be to bring back proposals for free GP visits for young people as well as for those with long term life illnesses.
I was also the Chair of the Privileges and Procedures Committee and the Political Education and Awareness Committee, the Vice Chair of the Diversity Forum and a member of the Health and Social Security Scrutiny panel, as well as part of the Covid Response Community Taskforce team.
On the Scrutiny panel, I carried out scrutiny of COVID legislation, and 2 in-depth reviews on our mental health and maternity services which resulted in the government implementing several of the recommendations highlighted in these reports.
Through constituency case work, I have supported families with wide ranging concerns and had positive outcomes.
It was a privilege to serve St Helier District 2 and I hope you will give me this opportunity again.
Catherine Curtis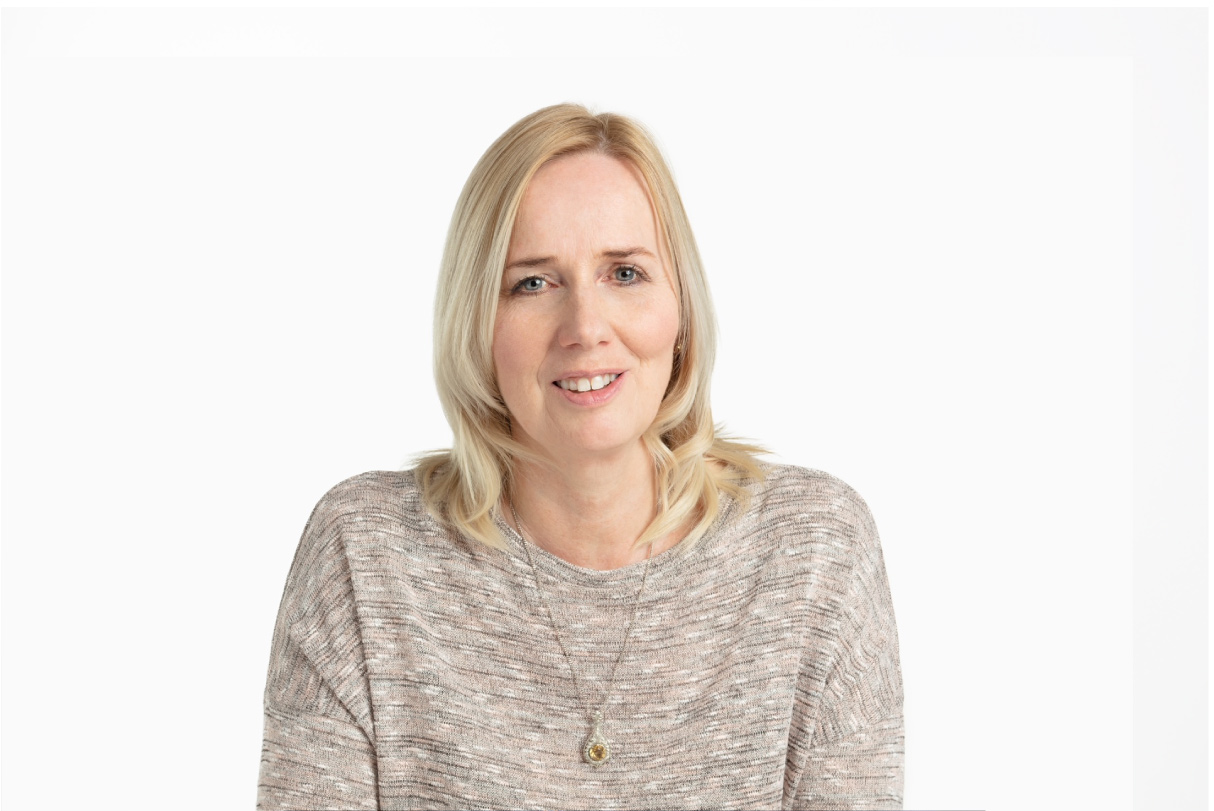 The three priorities in my life are: Family , Business and Community
Born and educated in Jersey, I have lived here most of my life. I appreciate how lovely Jersey is, and in many ways it's a great place to live. I have a first class Degree, and a Diploma in International Environmental Policy.
I am very lucky to have five amazing children; my youngest is 15 years old.
I founded and own two local businesses, and am the founder of an international brand which has won multiple design awards. I gained great knowledge and experience while running this venture, learning much about management, negotiation, and risk.
I have held many voluntary positions and am a Rates Assessor for St Helier. Through the pandemic I worked night shifts as a carer, primarily to spend time with my mother, who was resident at St Joseph's Care Home. I was also a foster carer when my children were young.
Priorities
Housing - Many cannot afford to buy or rent, so young people are leaving Jersey.
Cost of living - with GST added to already expensive essentials, the cost of living is too high.
Business - everyone should have the opportunity to follow their aspirations. Jersey needs to be open to sustainable business opportunities
Children - We need more urgent assistance available for children in crisis and should examine the potential for extending free nursery care to two year olds.
Older People - Those who own their homes must not be put under pressure to move, but we should help those who do want to downsize to find suitable housing.
Health - an ombudsman is urgently needed. The proposed huge debt for the new hospital needs careful monitoring.
Lyndsay Feltham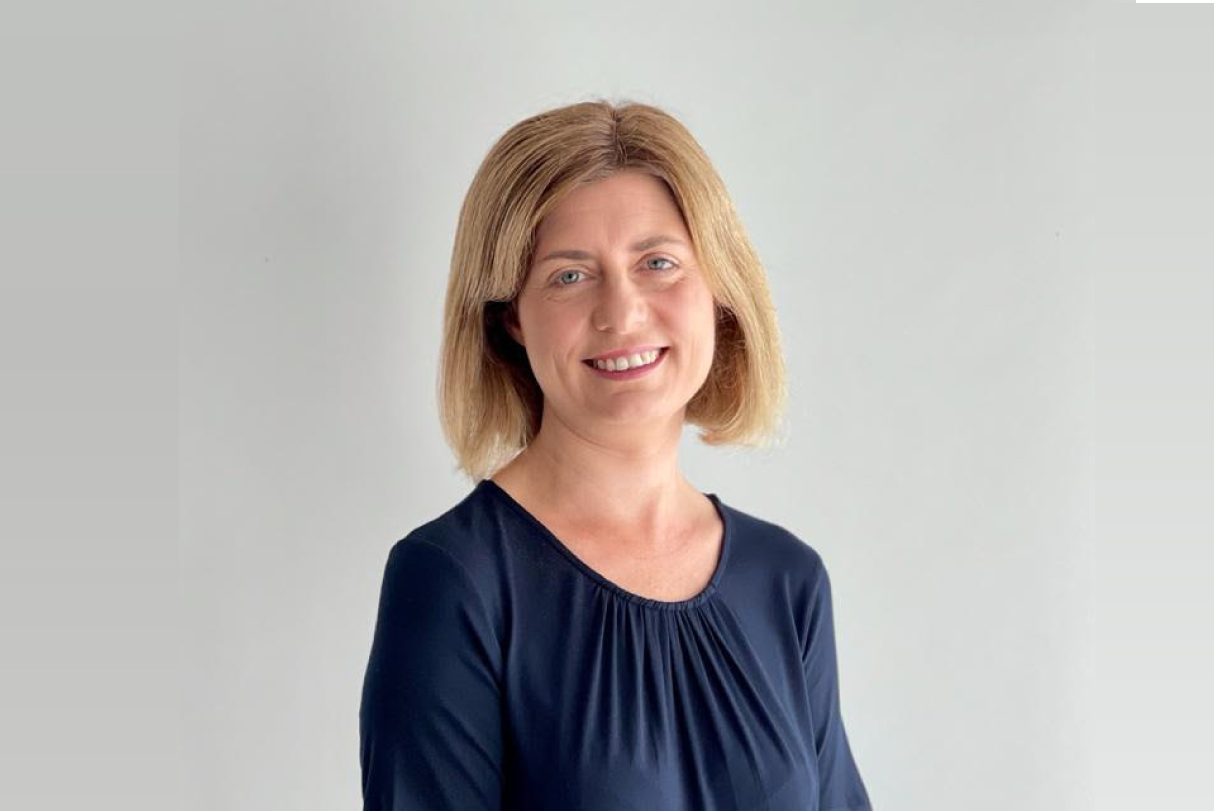 I have chosen to run for election as Deputy of St. Helier Central because I want to represent the people of the district in the States Assembly. As a working mother living in St. Helier, I understand the day to day issues facing working families living in the area. St. Helier Central is the most densely populated district and houses a diverse community that needs access to schools and community facilities, and safe, well maintained public open spaces, as many of us do not have gardens. It''s also essential that we address air quality issues caused by the high volume of traffic that uses the main access routes into town that cut across the district.
I believe that Government services should provide the very best value for the people of our Island. Ministers should be accountable for the way that government departments are run, and waste should be reduced in the public sector so that public money can be invested to improve frontline services such as mental health, education, family support, and care for the aged.
I have been chairperson of Reform Jersey party for three years and I am also chair of the civil service branch of Unite the Union. I have over 15 years of public sector experience in Jersey and Australia. This experience has given me the skills to be an effective States Member. I understand public administration and governance, as well as being able to help people with their individual concerns. I was born and educated in Jersey, and lived and worked in Western Australia for 11 years. I have an honours degree in Enterprise Management, and a masters degree in Cultural and Media Studies.
My family has lived in the district for five generations, and my mother (Shirley Baudains) has previously represented the Rouge Bouillon area as Deputy.
Geoff Southern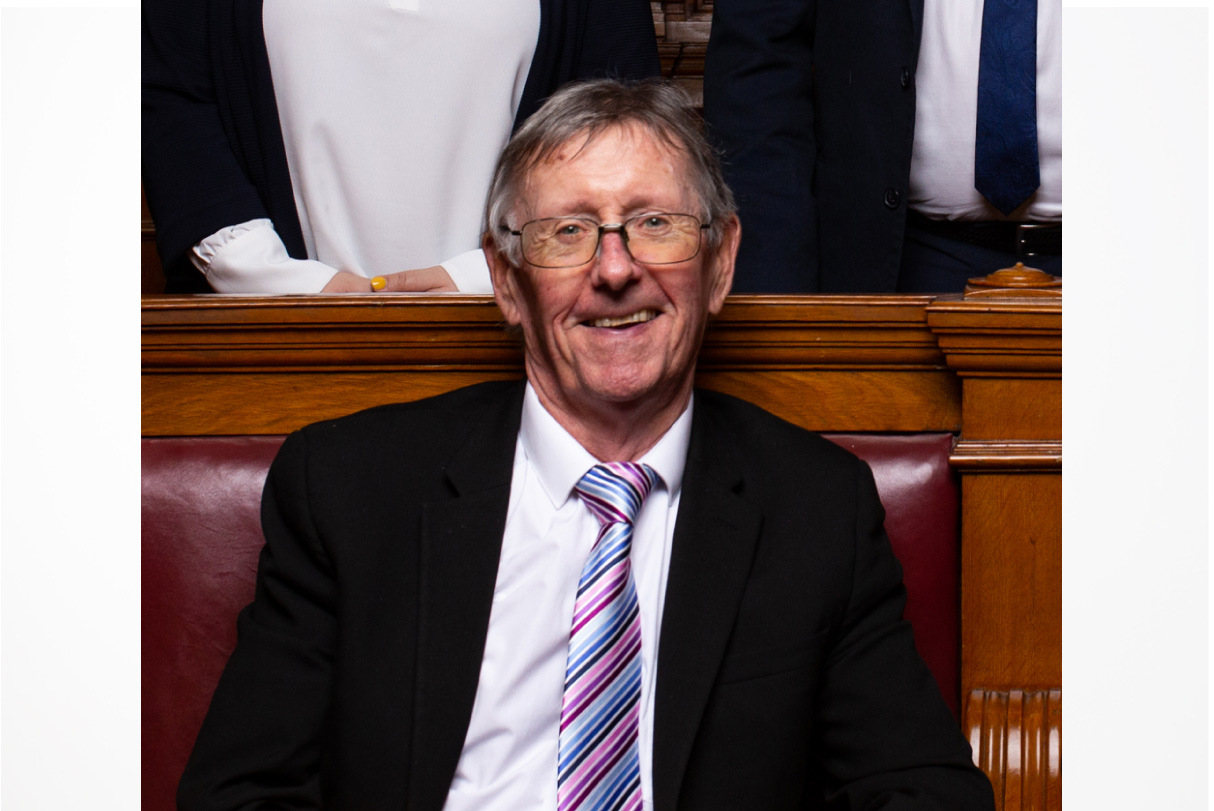 I have been Deputy of St Helier no.2 district for the past 21 years, and during this time I have worked hard to represent all residents, both collectively in the States, and as individuals when problems arise. I remain an active member in terms of questions asked and propositions lodged.
As a member of Reform Jersey, the only organised and effective political party in the States, I will continue to promote progressive solutions for the problems we face in society. For too long now we have suffered from governments whose sole aim has been to protect the needs of the wealthy few at the expense of the rest. The current government, despite its promises 'to reduce income inequality and improve the standard of living' made in 2018, has produced a low-wage, high-rent economy where middle and low earners struggle to make ends meet.
Pressure from your Reform Jersey Deputies has produced a higher minimum wage and the adoption of the living wage. We intend to replace the minimum wage (£9.22) with the living wage, (currently £11.35) before 2026. We shall act on the current investigation into insecure working conditions such as zero hours contracts. We shall undertake a thorough examination of employment law to introduce 'day 1 rights' to respect and protect our workers.
I have the energy, enthusiasm and, above all the know-how to continue to fight for social justice, so vote for me, as one of the Reform Jersey team in St Helier Central.
Rob Ward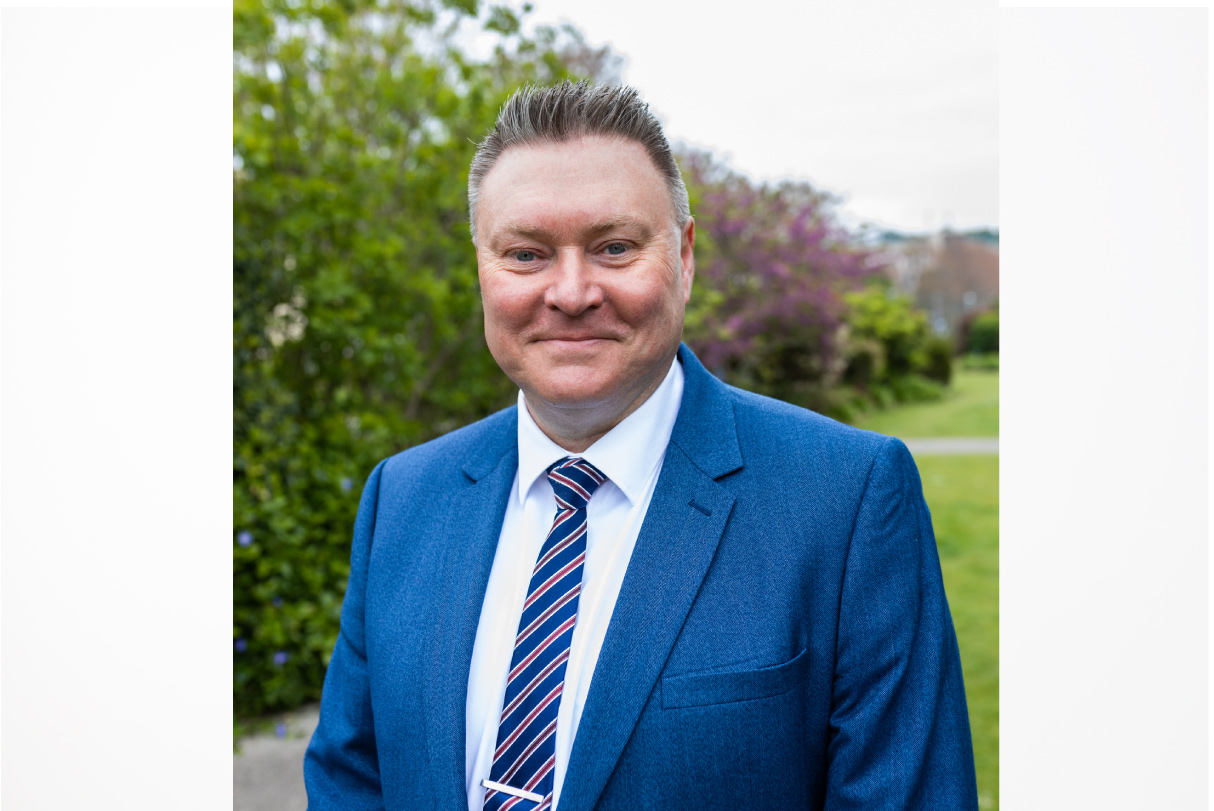 I have proved myself as a dedicated and hard-working Deputy for St Helier. I tabled more questions than any other member. I supported many constituents in areas of need, holding regular drop-in sessions at Springfield and being available via phone and email. I can act as an advocate for our community and represent you with strength and purpose.
I won States' propositions to fund a new youth and community centre in the north of town, introduce a low-cost bus pass for students and declare a climate emergency. I have also protected funding for organisations like Beresford Street Kitchen and the Jersey Childcare Trust. Most recently, I won a proposition to protect the Gas Works site from overdevelopment and prioritise it for a much needed school for the children of this district. I have fought for much more, including free school meals, increases in the Minimum Wage, removing duty from biofuels and a landlord licensing scheme to protect tenants and good landlords. Unfortunately, the wider Assembly failed to support these much needed initiatives.
We must have a progressive education agenda, ending the constant reliance on highly paid consultants, and instead, act to improve opportunities for our young people and enable lifelong learning. This is the key to controlling the population to genuinely sustainable levels that serve the needs of Jersey.
We must protect Central St Helier from uncontrolled development, ensuring high quality and sustainable building standards and a genuine commitment to providing green spaces. Looking ahead, how we provide local amenities will be the basis of our approach.
St Helier South
Tom Coles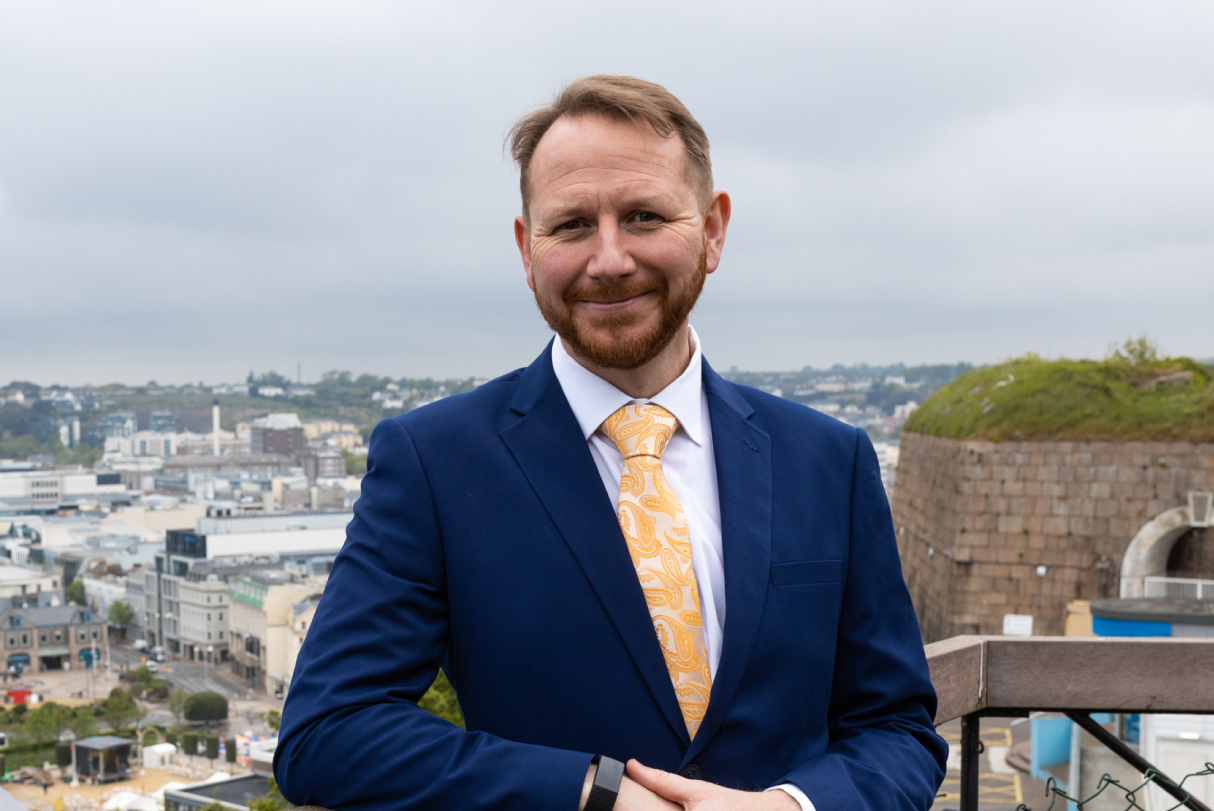 I am standing in this election to represent the hard-working people of St Helier South, to continue on with the tireless work that my Reform Jersey colleagues have started.
We are in the middle of some of the toughest times our island has faced, and how we come out the other side could be our defining moment. It is important that we have a government made up of likeminded individuals, joined up thinking and timely decision making, unity is of the upmost importance to bring about change. Reform Jersey is the only party that has a proven track record to support this.
I believe we must look after our environment, targeting net-zero, but this must come with a multifaceted approach.
Lowering our emission
Carbon Sequestration
Renewable Energy
Alternative Fuels
We must have an effective alternative transport policy, designed to make it easier to leave the car at home. This will involve a bus service designed around the users needs, rather than the providers profits. A safe cycle network, to encourage more people onto their bikes. This will not only reduce the amount of traffic on the road but also lead to lower emissions and better air quality.
If elected I will protect our green spaces from development and destruction. Our green spaces, especially in urban areas, are not only important for the environment but also our own physical and mental wellbeing. With the continue developments planned in St Helier, these areas will need to be protected.
My promise to you, the voter, is that you can count on me to put your interests first and act with honesty and integrity. The things that are affecting society today are also affecting me and my family. If elected, I will work to build a fairer society that works for all.
Sam Mézec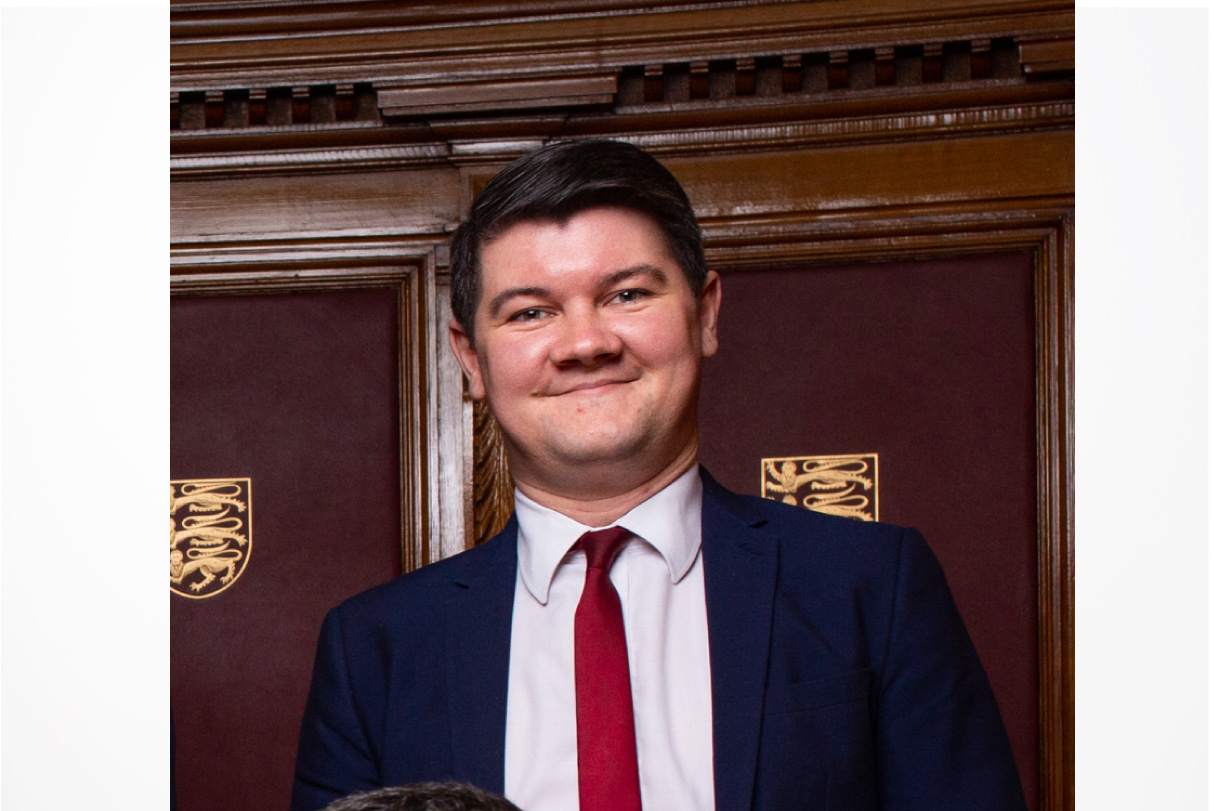 I am running for re-election because I believe the people of Jersey deserve to have a government which stands for social and economic justice.
The current government has failed to deliver on their commitments to reduce inequality and improve the standard of living. I am seriously concerned at the effect the rising cost of living is having on Islanders. We have a growing gap between the rich and poor which must be addressed. The housing crisis is having a devastating effect on households and forcing many to consider leaving Jersey. We must change direction.
Reform Jersey has a full manifesto which sets out a positive vision for how Jersey can recover from the Covid pandemic and become a fairer and more prosperous society.
If elected to government, our priorities will be to:
Create a more equal society
Prepare Jersey for the challenges of the future
Restore government accountability and democracy
In particular, we have published a full Housing Crisis Action Plan which we will seek to implement as a matter of urgency if we are elected. The current States has failed to support previous Reform Jersey proposals to support tenants and provide homes for first-time-buyers. I hope the new Assembly will take a different approach.
In the last four years I have worked hard to deliver on my previous election promises. I am most proud of managing to secure a reduction in the social housing rents cap and protecting tenants at Spencer Close from mass eviction. I have held weekly drop-ins at a café in town to be accessible to those who have needed the help of a States Member. I believe I have developed a reputation as a member who is not afraid to stand up to vested interests. With your support, I hope to carry on this work.
I am pleased to be running for election alongside Tom Coles and Beatriz Porée. They are both excellent candidates who are passionate about achieving positive change. If you were thinking of using one of your votes for me, I hope you will consider using two of your other votes for Tom and Beatriz to send a strong team to the States to represent St Helier South together.
Beatriz Porée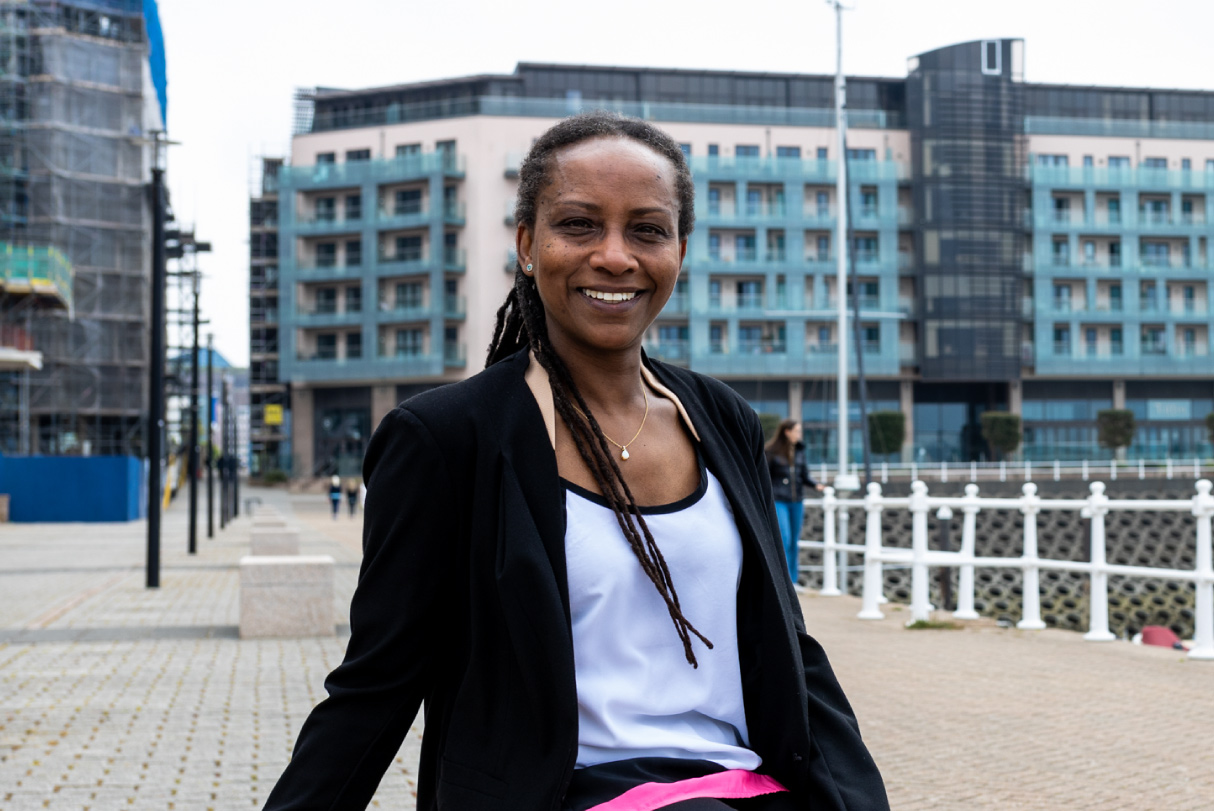 I am 55 years of age, born in Angola and raised in Portugal, and have lived in Jersey for the past 33 years. I arrived here with a short-term contract of employment and as an immigrant I started working the day after arriving in the Island. I was young, willing, able and happy to work. Jersey and its people captured my heart. Four years later, I married a Jerseyman and we have raised our family here.
For many years, like so many people who arrive in Jersey in search of a better life, I did not engage in Jersey politics, not understanding Jersey's political system. It felt like an exclusive part of Jersey life that some of us did not have access to. However, I now know that political exclusion is no longer part of the modern, progressive, diverse and inclusive Jersey we live in today.
I am standing for 2022 elections because, as a Portuguese speaking immigrant, I feel that, as people from different cultural, racial and religious backgrounds are now an active and integrated part of Jersey society, the States Assembly should reflect this diversity.
I am standing for Reform Jersey because I share the party's desire to create a more equal society with a stronger sense of inclusivity. If elected, I will work with them and other States Members to achieve this. At a time when there is much economic uncertainty, with huge cost of living increases taking place, it is more important than ever to look after those who earn the least.
Employment is an area of particular importance to me. Over the years I have gained a wide range of experience working in different industries in Jersey from hospitality to farming and agriculture, finance, education, health and more recently, as a business owner. I will campaign for better working conditions for all, in particular those manual workers and those on low incomes who may be exploited. I will actively campaign for the minimum wage to be raised to a living wage, and to ensure that zero hours contracts are not abused by large companies for their own financial gain.
Cost of Housing The cost of accommodation in Jersey is among the highest in Europe, and a major cause of poverty to those on lower incomes. As someone who has lived in rental accommodation for most of my time in Jersey I feel that continued effort is important in developing a fairer and better-balanced rental regulations system, both in the private and social housing sectors. Vulnerable people need to be protected from exploitation by unscrupulous landlords. Rents, for those who cannot afford to buy, are at all-time high. Soaring house prices put home ownership out of reach for many young people. The housing crisis needs to be tackled if Jersey is to keep a strong workforce necessary for our economy to flourish.
Reform Jersey's Achievements in Office
Our Record
Over the last four years, Reform Jersey's five elected States Members have worked hard to deliver on the pledges made in our previous manifesto. We have served in Government and Scrutiny, and have been responsible for bringing key propositions to the Assembly aimed at improving life for Islanders.
We have attempted to achieve more of our election commitments but have often been opposed by a majority of States Members. With more Reform Jersey members in the Assembly, we could achieve so much more.
Environment
Getting the States to declare a climate change emergency and commit to becomming carbon neutral.
Health
Reducing the cost of seeing a GP for low-income Islanders, including pensioners and children
Housing
Freezing social housing rents and lowering the rent caps to a more affordable level
Transport
Introducing a low-cost student bus pass and "through fares"
Democracy
Reforming our voting system to make it more equitable
Community
Securing funding for a new youth and community centre in town
Community
Introducing a compensation scheme for people suffering from Mesothelioma as a result of contact with asbestos
Culture
Increasing funding to protect our culture and heritage
Pledge ①

Living Wage.

We will raise the Minimum Wage to the 'Living Wage', starting by raising it to £10 per hour from 1st October 2022.
Pledge ②

Housing.

We will declare a housing crisis in the first week of office and require officers to implement our Housing Crisis Action Plan as a matter of urgency.
Pledge ③

Affordable Healthcare.

We will expand the 'Health Access Scheme' so Islanders with long-term illnesses can access cheaper GP appointments. We will work towards abolishing the fee entirely for all Islanders.
Pledge ④

GST on food and essential items.

We will remove GST from food and essential items by 2023. This will be done on the same basis as the VAT exemptions in the UK.
Pledge ⑤

School meals.

We will ensure that all States primary schools provide a hot and nutritious meal daily for all their students by September 2023.
Pledge ⑥

Fair taxes.

We will reform our tax system to ensure taxes are progressive and fair. This will include raising the top rates for the highest earners, reducing it for middle earners, and protecting the lowest earners.
Pledge ⑦

Improved public transport.

We will renegotiate the contract for Jersey's bus service to provide more accessible, affordable and environmentally friendly public transport.
Pledge ⑧

Energy efficient homes.

We will establish a programme to support households to transition to low carbon heating systems.
Pledge ⑨

Government accountability.

We will establish a Public Services Ombudsman to enable Islanders to seek real redress when failed by a government service.
Reform Jersey Manifesto.
An online version of the Reform Jersey Manifesto 2022 is now available.